---
SIMILAR RECIPES
Bubbly Champagne Truffles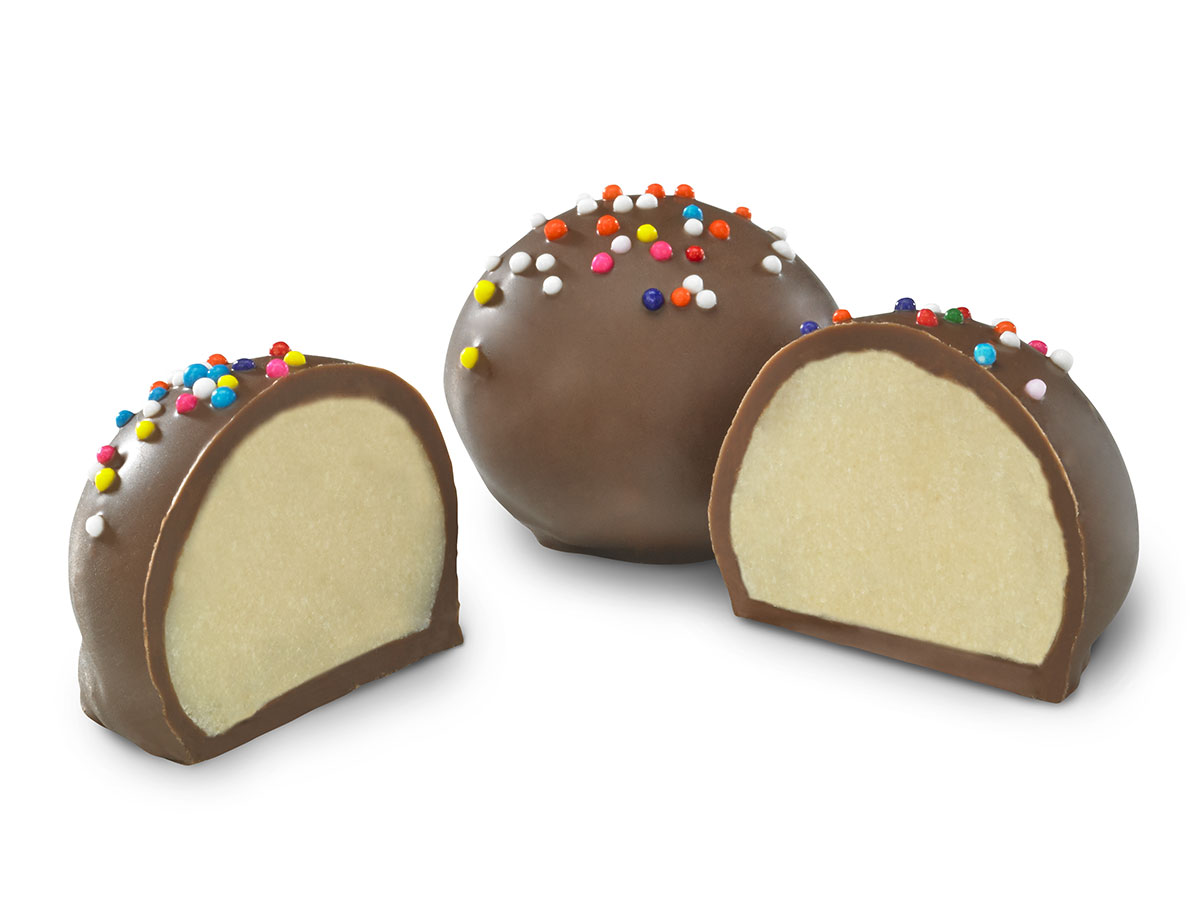 Birthday Cake Truffles
Churro Truffles
Sweet & Sour Truffles
36 oz Peter's® White Icecap® Wafers
9 oz Heavy Cream
3 oz Corn Syrup
½ oz Invertase
1/8 fl oz Lemon Flavor, LorAnn Oils
1/8 fl oz Lime Flavor, LorAnn Oils
1/8 fl oz Orange Cream, LorAnn Oils
½ fl oz Citric Acid solution (50% water & 50% citric acid crystals)
Additional Peter's® White Icecap® Wafers, colored light yellow, for coating
Light green sanding sugar for decorating
Completely melt the Peter's White Icecap Wafers to 105⁰F, set aside.
Heat the heavy cream and corn syrup together just until scalded, do not boil. Allow to cool to 120⁰F, then whisk into the melted wafers.
Blend in flavors, citric acid solution and invertase. Taste and adjust the flavor and sourness level to your taste, adding more citric acid for more sour impact.
Deposit into 1 inch round silicone molds. Freeze until firm, a few hours or overnight. Immediately remove from molds while still frozen. Allow the centers to warm to room temperature.
Melt additional Peter's White Icecap Wafers to 115-120⁰F and add oil-based yellow coloring to obtain a light yellow color. Cool to 92-98⁰F and either enrobe or hand roll the centers in the yellow coating. While the coating is still wet, roll the truffles in light green sanding sugar and then allow the coating to harden.
Our Sweet & Sour Truffles were originally created as part of our 2019 Peter's Chocolate Calendar. To learn more about the calendar and see other innovative creations from 2019, visit our blog here.
Yield: 120 Truffles