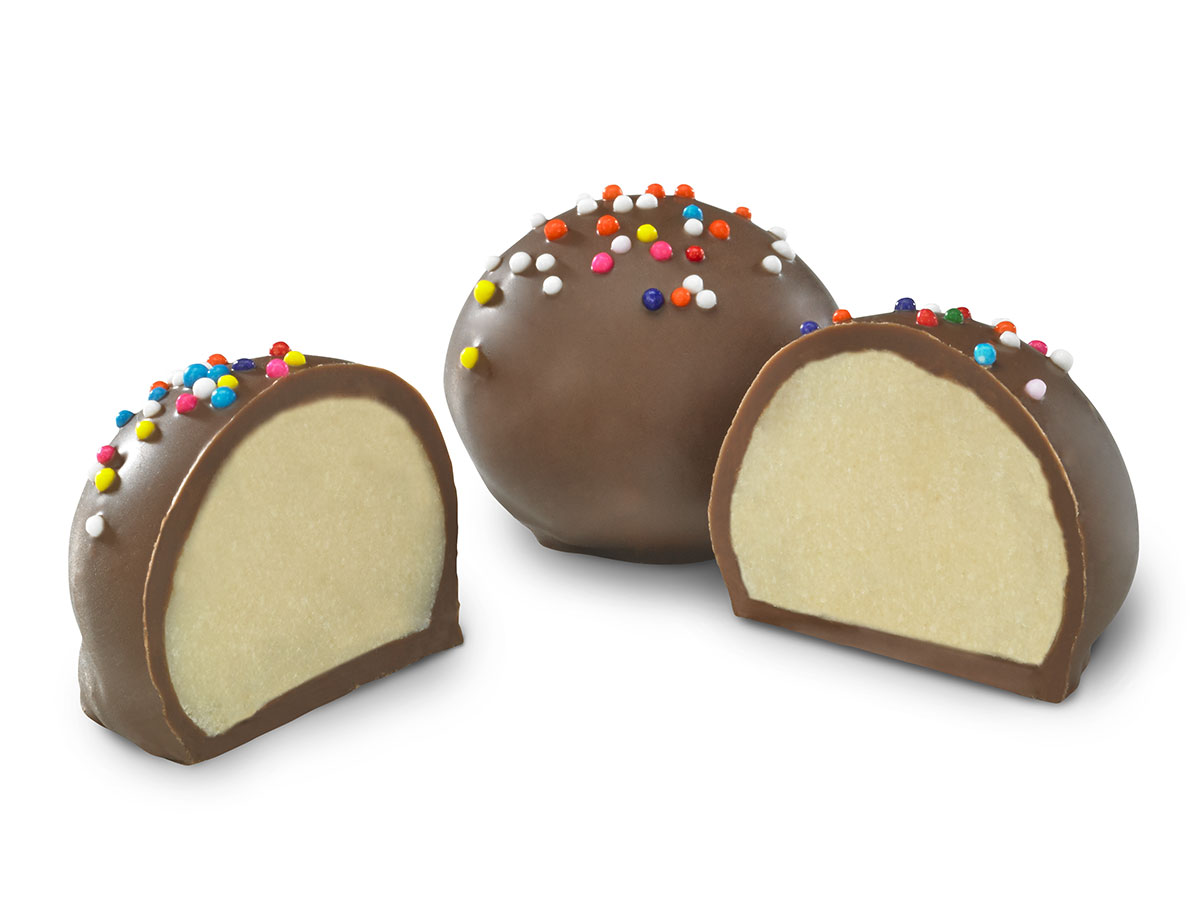 ---
Birthday Cake Truffles
600g Peter's® White Icecap®
360g Baked White Cake, Cubed
Peter's® GlenmereTM Milk Chocolate
Prep shell mold with Peter's Cambra milk chocolate and set aside in cool area to harden.
Make vanilla cake mix according to box directions and bake in a 13" x 18" sheet pan.
Cut into cubes and blend 360 grams of cake with 600 grams of melted Peter's White Icecap wafers in a food processor until smooth.
Pipe into round silicone molds and freeze.
Demold while still frozen.
When truffles warm to room temperature, enrobe in Peter's Glenmere milk chocolate
Decorate with colorful sprinkles.
Yield: 72 Truffles