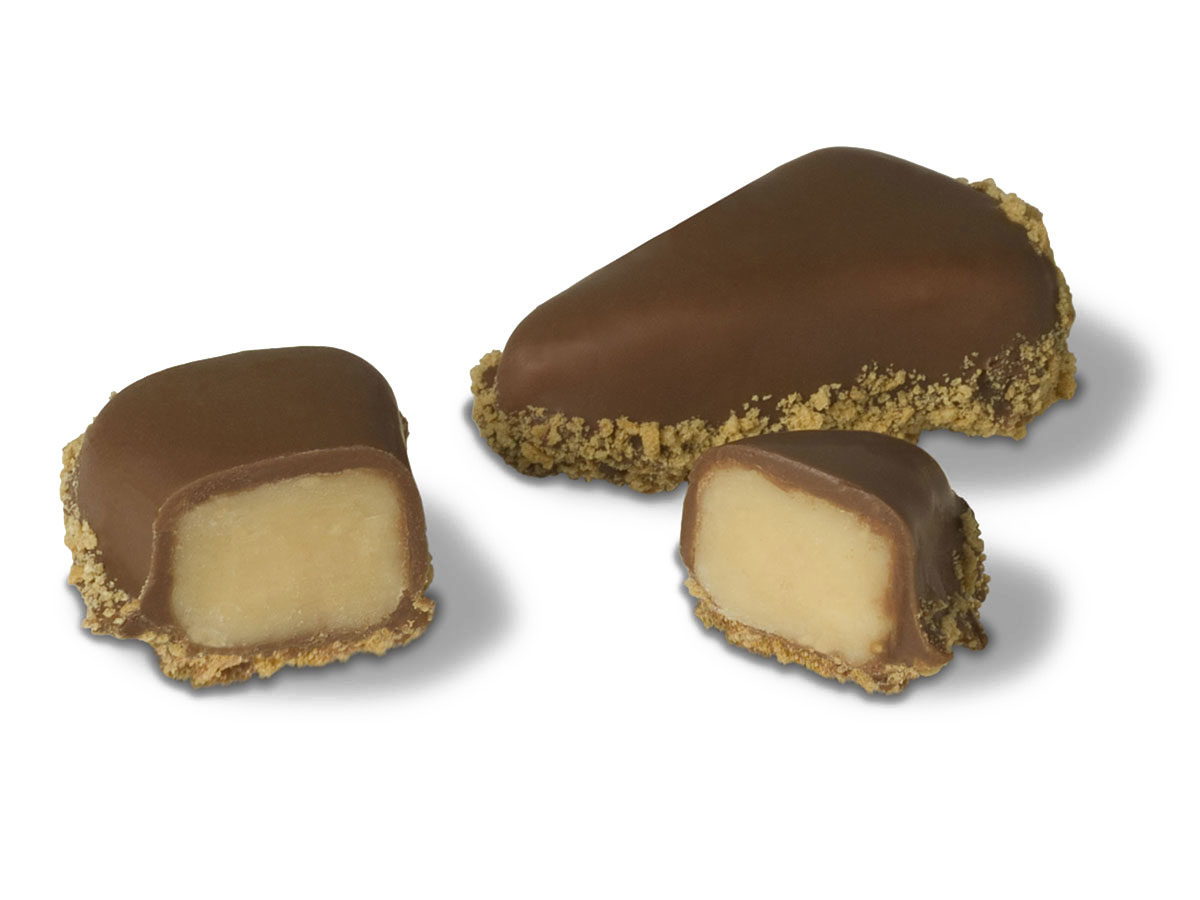 ---
SIMILAR RECIPES
Baby Caramel Apples
Cheesecake Brownie Bites
Strawberry Rhubarb Cups
Apple Pie Truffles
400g Apple Juice (AJ) Concentrate (12 oz can)
800g Peter's® White Icecap®
1g Ground Cinnamon
Peter's® Broc® Milk Chocolate
Crushed Graham Cracker
Heat Peter's White Icecap to 110°-120°F.

 

Boil AJ concentrate and cinnamon for two minutes.

 

Allow AJ/cinnamon mixture to cool to 110°-120°F.

 

Pour melted Icecaps into the AJ/cinnamon mixture slowly. Stir rapidly until all have been consumed.

 

Cool mixture to 90°F.

 

Pour mixture into a plastic container and refrigerate overnight.

 

Use a rolling pin to form a 0.5-inch slab of truffle paste on cutting board.

 

Use a 2.5-inch circular cookie cutter and cut out circles in slab. Remove excess.

 

Cut circles into six evenly shaped pie pieces.

 

Enrobe pie pieces in Peter's Broc.
Place bottom of pie piece in ground graham cracker to make the appearance of a pie crust on bottom of truffle. Use spoon to cover back of pie piece.
Cool at 60°F for 10 minutes.
Yield: 150 Truffles