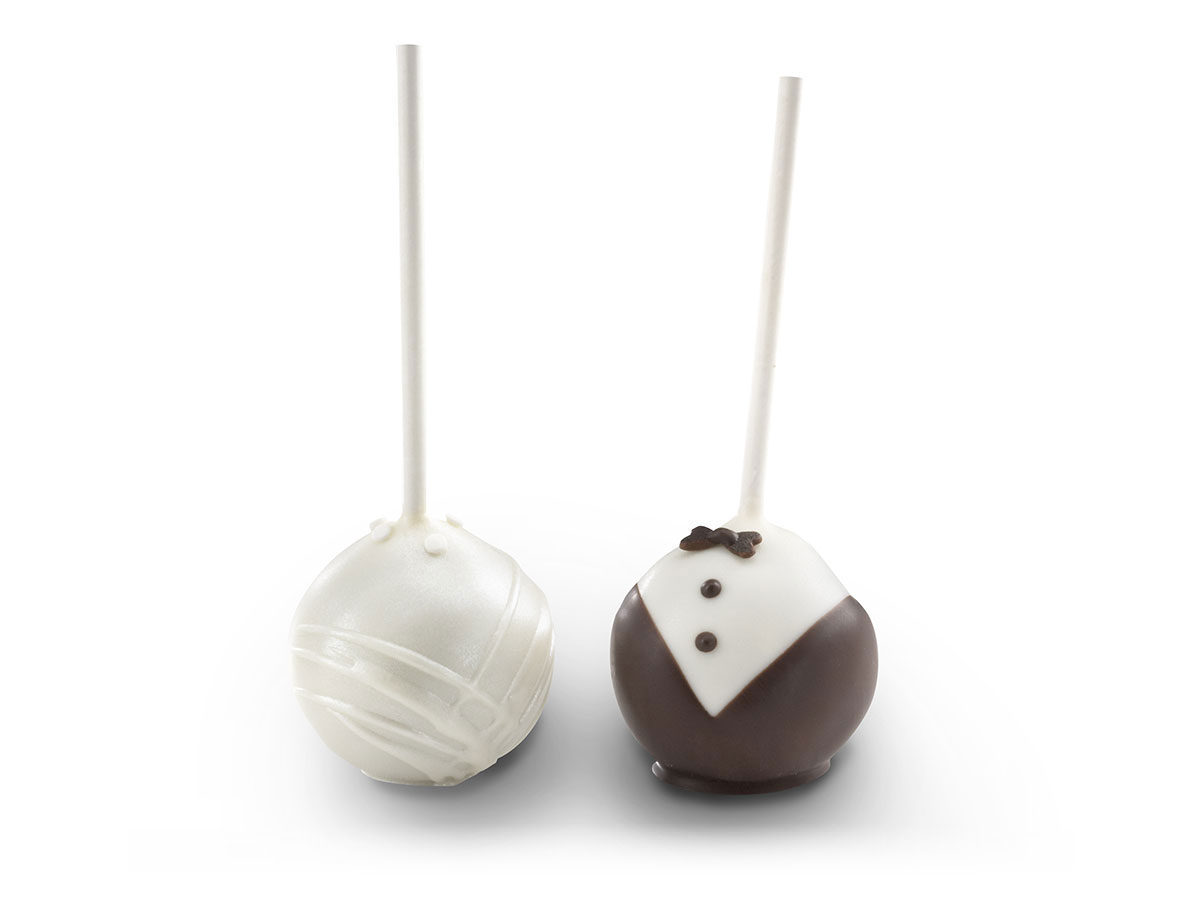 ---
SIMILAR RECIPES
Bubbly Champagne Truffles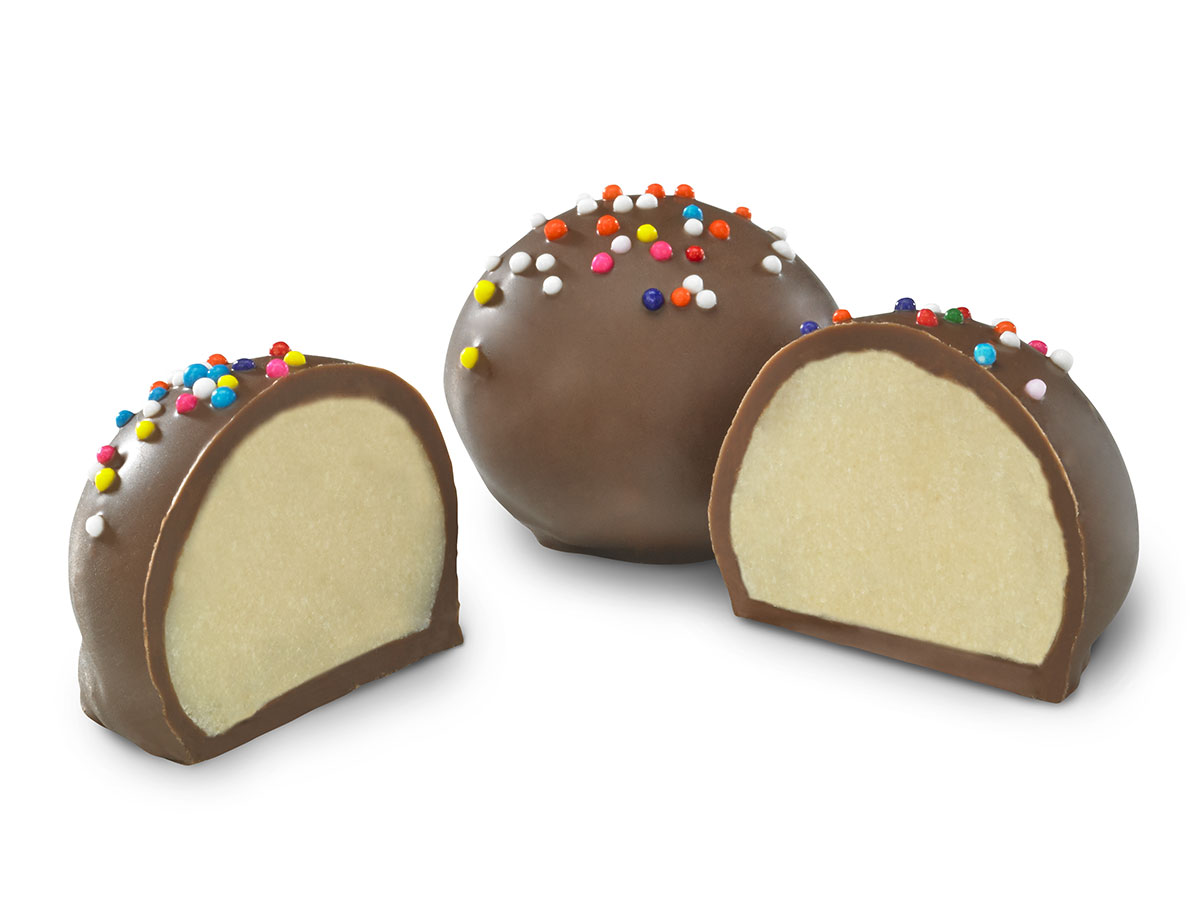 Birthday Cake Truffles
Chocolate Cake Truffles
Chocolate Zucchini Bride & Groom Cake Pops
3 cups All-Purpose Flour
½ cup Gerkens® 22/24 GarnetTM Cocoa Powder
1 tsp Baking Soda
¼ tsp Baking Powder
1 ¼ tsp Salt
1 ¾ cups Sugar
1 ¼ cups Vegetable Oil
3 tsp Pure Vanilla Extract
1 tsp Cinnamon
3 large Eggs
2 cups Peeled Grated Zucchini
1 cup Peter's® Finely Ground Burgundy® Semisweet Chocolate
96 Lollipop Sticks
Peter's® White Icecap®
Peter's® Eastchester® Icecap®
Preheat oven to 350° F.
Using vegetable peeler, remove peel from zucchini.
Use either grater or food processor to shred zucchini. Set aside.
In medium mixing bowl, sift together flour, Gerkens® 22/24 GarnetTM cocoa powder, baking soda, baking powder, cinnamon and salt.
In stand mixer bowl beat oil, sugar, vanilla and eggs, mixing well between each addition.
In another large mixing bowl, combine zucchini, Peter's® Finely Ground BurgundyTM semisweet chocolate and a third of flour mixture, making sure zucchini strands are well coated and not clumping.
Add remaining flour mixture into egg batter. Mix until just combined. Batter will be thick.
Fold zucchini mixture into batter and blend with spatula without over mixing.
Pour batter into piping bag.
Spray wells of cake pop pan with non-stick cooking spray.
Pipe batter into sprayed wells until batter is just to rim.
Bake 15-17 minutes.
Melt Peter's® White Icecap® caps in microwavable bowl to 98° F.
Dip ½" of lollipop stick into melted Peter's® White Icecap® caps before inserting into cake pops.
Press coated stick halfway into cake pops.
Dip cake pops into Peter's® White Icecap® caps until covered.
Tap off excess coating and invert wet cake pops by placing into Styrofoam block to set. If desired, dip twice.
After the coating has set, invert onto piece of wax paper.
Decoration
For bride pops, pipe Peter's® White Icecap® caps in X pattern to create bridal gown design.
Embellish with nonpareil spheres or flat confetti sprinkles.
For groom pops, dip cake pop into Peter's® Eastchester® Icecap® caps at diagonal direction until pop is half covered.
Remove and repeat with other side to create V of the groom's jacket.
Invert once again to set.
Use tooth pick or piping bag to position dots for buttons and pipe bow tie.
Yield: 96 Cake Pops