---
SIMILAR RECIPES
Lunchbox Bark
Cookie Butter Meltaways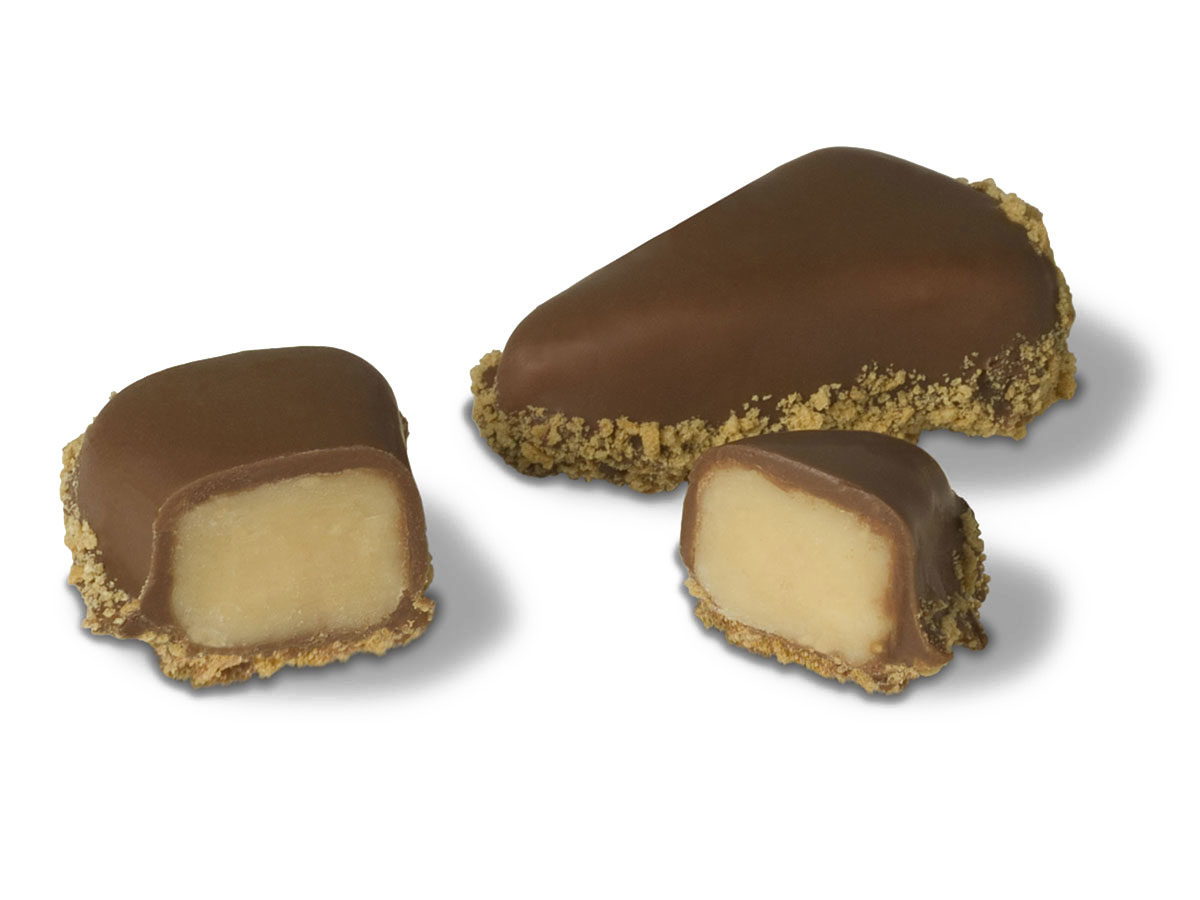 Apple Pie Truffles
Peanut Butter & Jelly Truffles
3 lbs Peter's® OrkneyTM Milk Chocolate
6 oz Peter's® Peanut Butter Flavored IcecapTM Chips
3 oz Creamy Peanut Butter
4 oz Raspberry Jam Dash of Diamond Crystal® Salt
Make chocolate shells using Peter's Orkney milk chocolate.
Deposit raspberry jam into mold about 1/3 of the way from the bottom.
Combine Peter's Peanut Butter Flavored Icecap chips, creamy peanut butter, and dash of salt until completely smooth.
Bring temperature down to approximately 90°F.
Deposit into shells.
Bottom when center has set up.
Yield: Approx 50 Truffles